Marriage License
The Pulaski County Circuit and County Clerk's employees are working 8:00 a.m. to 5:00 p.m. Business should be conducted online, by phone, or email if possible. Please contact the appropriate department for more details.
---
Marriage Licenses
*** Marriage licenses can still be issued Monday - Friday, 8:00 a.m. - 5:00 p.m. No appointment necessary. All applicants must be present and together when a marriage license is issued. Please visit the frequently asked questions (FAQs) section prior to arrival. ***
---
Marriage licenses are issued and recorded by the Records Department.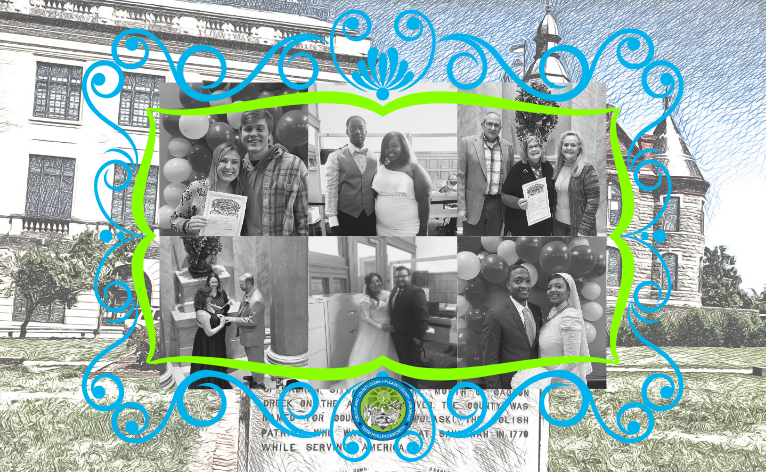 Contact
(501) 340-8766 or marriagelicense@pulaskiclerk.com
Frequently Asked Questions
If you have questions concerning Marriage Licenses, please refer to the FAQ section.
Charts
Forms
Notices