County Records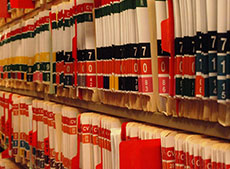 The Pulaski County Circuit and County Clerk's employees are working weekdays 8:00 a.m. to 5:00 p.m. Business should be conducted online, by phone, or email if possible. Please contact the appropriate department for more details.
---
The following county records are filed through and maintained by the Records Department:
Ministers' credentials
Doing Business As (DBA) registrations
Medical licenses
Going out of business licenses
County court orders
County contracts
Annexation, road closing, and dedication petitions
Special improvement district applications
Pulaski County Board of Equalization appeals
These records are available for inspection by the public during regular business hours.

Contact
(501) 340-8766 or countyrecords@pulaskiclerk.com
Search Ministers' Credentials >
Pulaski County Department Contact List >
Charts
Forms
FOIA Request