Marriage License
NOTE: Beginning on Monday, March 16, 2020, public access to the Pulaski County Courthouse is restricted, to limit public exposure to COVID-19.
The Pulaski County Judge has extended the restrictions on public access to county buildings and other precautions through June 6, 2021.
The Pulaski County Circuit and County Clerk's employees are working 8:00 a.m. to 4:00 p.m. Business should be conducted online, by phone, or email if possible. Please contact the appropriate department for more details.
---
Marriage Licenses
*** Marriage licenses can still be issued Monday - Friday, 8:00 a.m. - 4:00 p.m. All applicants must be present and together when a marriage license is issued. Please visit the frequently asked questions (FAQs) section prior to arrival. ***
---
Marriage licenses are issued and recorded by the Records Department.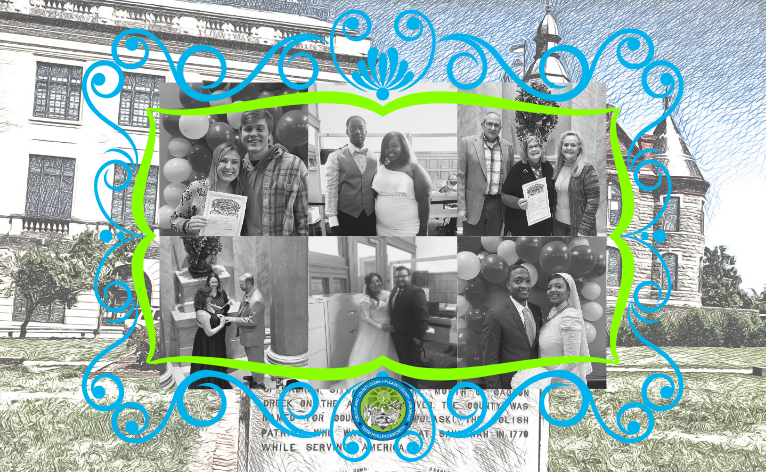 Contact
(501) 340-8766 or marriagelicense@pulaskiclerk.com
Frequently Asked Questions
If you have questions concerning Marriage Licenses, please refer to the FAQ section.
Charts
Forms
Notices