Meet the Clerk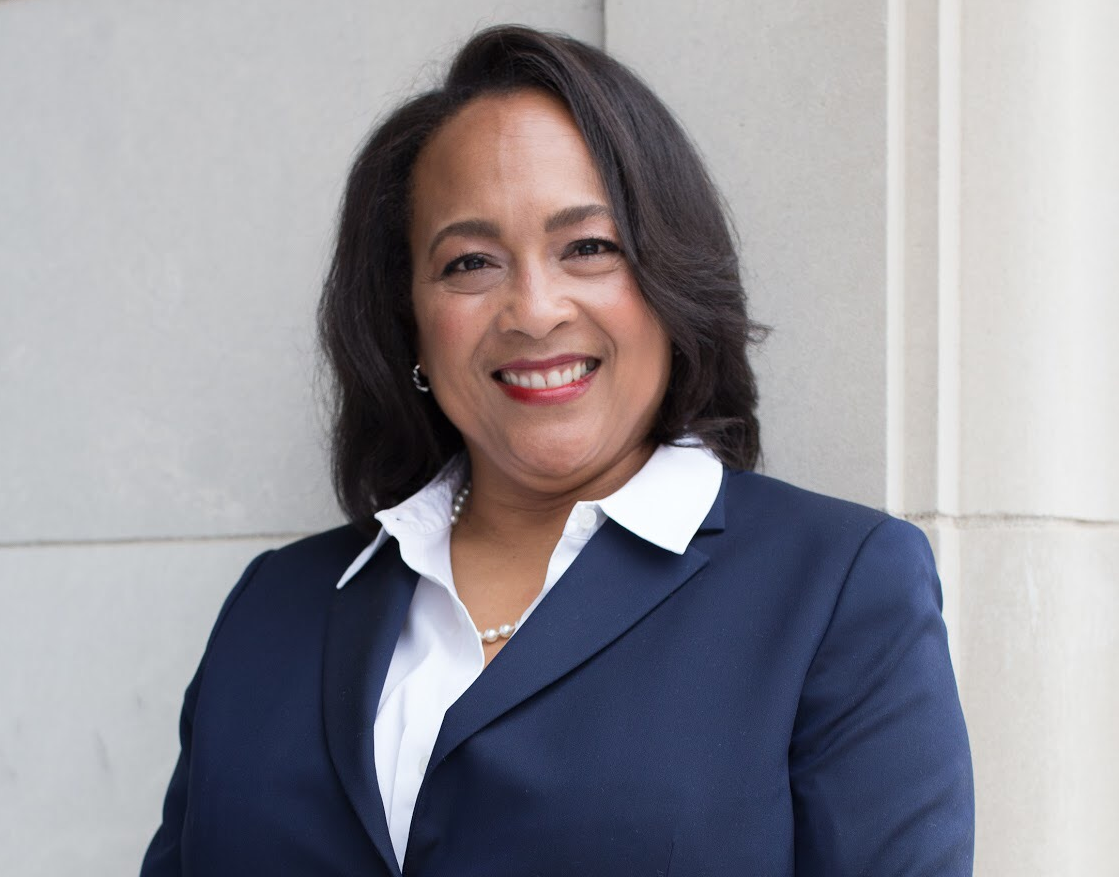 Terri Hollingsworth was elected on November 6, 2018, to a four-year term as the Circuit and County Clerk of Pulaski County. Sworn in on January 1, 2019, Ms. Hollingsworth is the first African American woman elected to a Pulaski County-wide executive position.
Each year the clerk's office touches the lives of thousands of Arkansans and businesses. From marriage licenses to voter registration, the responsibilities of the clerk's office are vast and varied. Pulaski County is one of 18 counties in Arkansas that combines the two positions.
The clerk is the voter registrar and real estate recorder for the county. The Pulaski County Clerk's office provides administrative and record-keeping support to the 17 Circuit Court judges of the Sixth Judicial District. The office also works closely with attorneys and title companies to record and index all land transactions conducted in the county. The office, located in the Pulaski County Courthouse in downtown Little Rock, has nearly 100 employees in ten departments - administration, accounting, central receiving, court clerks, imaging, information technology, juvenile, real estate, records, and voter registration.
Ms. Hollingsworth has worked in management positions in both the public and private sectors and nonprofit organizations. She has served on all levels of government and began her career working for the City of Little Rock as a city planner and later as the economic development administrator. Ms. Hollingsworth has also worked for Arkansas Secretary of State Sharon Priest and was tapped to be the Director of the State Board of Election Commissioners. She managed the board's daily operations and $3.2 million budget, monitored and effectively communicated the state's position on election legislation, conducted statewide poll worker training, and was the liaison and primary contact to legislators.
Ms. Hollingsworth served as the Chief Administrative Officer at the Delta Regional Authority (DRA) and oversaw the daily operations of the federal agency, supervision of staff and operational management of board members, elected officials and stakeholders. Terri remains an active member of the Delta Leadership Network which supports the DRA's work in eight states and the efforts of the Delta Leadership Institute. Before her election, Ms. Hollingsworth served as a senior advisor for business strategy at Peter Damon Group, a national strategic public affairs, business development and event management services firm.
Ms. Hollingsworth is a member of Jack and Jill of America, Inc., Links, Inc., Delta Sigma Theta Sorority, Inc, and is on the board of Audubon Arkansas. A graduate of Howard University in Washington D.C., she earned a Master of Business Administration from the University of Arkansas at Little Rock. Ms. Hollingsworth and her son, Joshua Davis, are natives of Little Rock and attend St. John Missionary Baptist Church.
---
Please fill out the speaker request form if you or your organization are interested in the clerk or a representative speaking to your group.