Voter Registration
The Pulaski County Circuit and County Clerk's employees are working weekdays 8:00 a.m. to 5:00 p.m. Business should be conducted online, by phone, or email if possible. Please contact the appropriate department for more details.
Clerk Terri Hollingsworth and Donna Terrell Discuss Absentee Voting on Terrell Talk
VOTER REGISTRATION TRAINING WORKSHOPS
Clerk Terri Hollingsworth hosted two popular Trainings with the Clerk via Zoom in July 2020. Check this space for future workshops, as they are announced.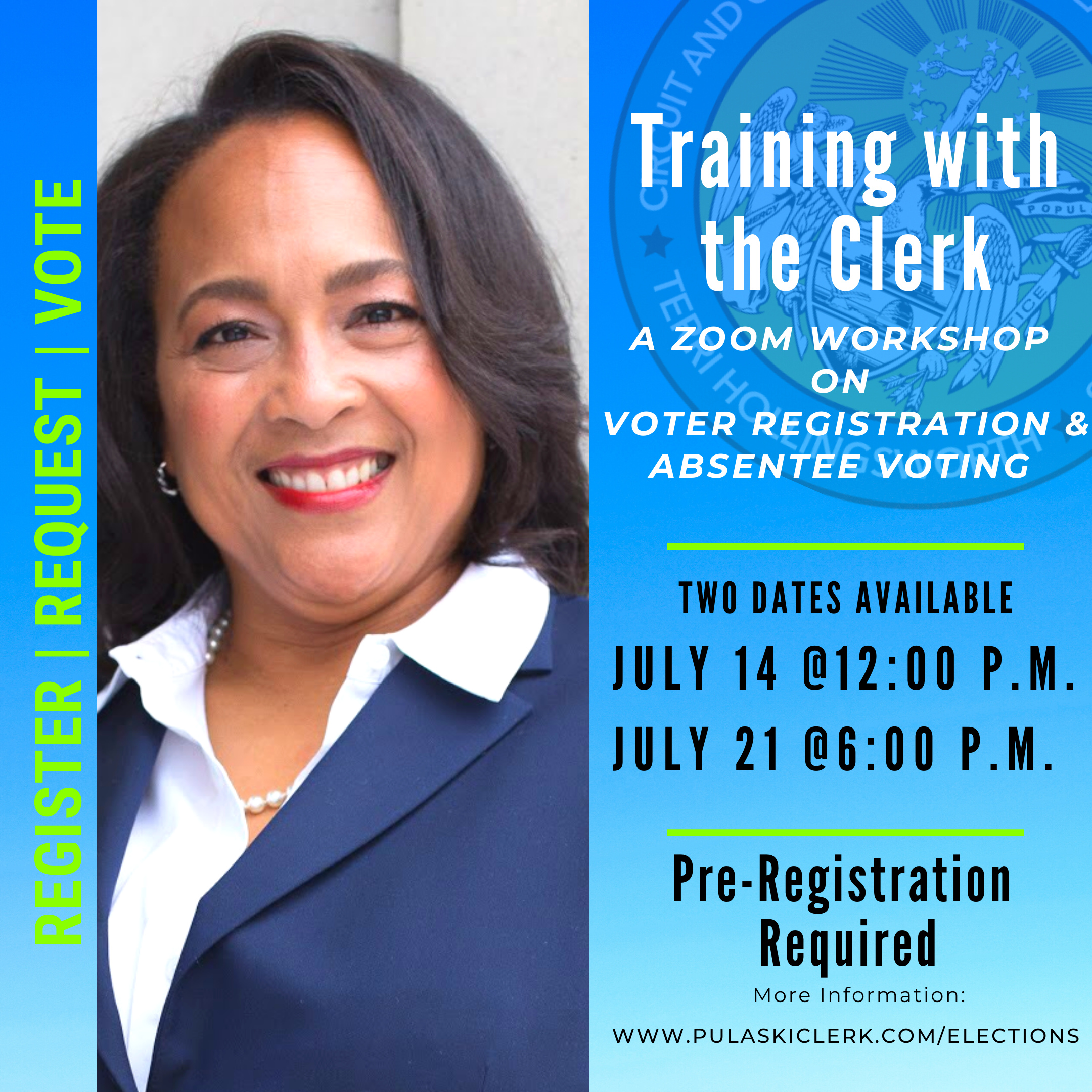 ---
---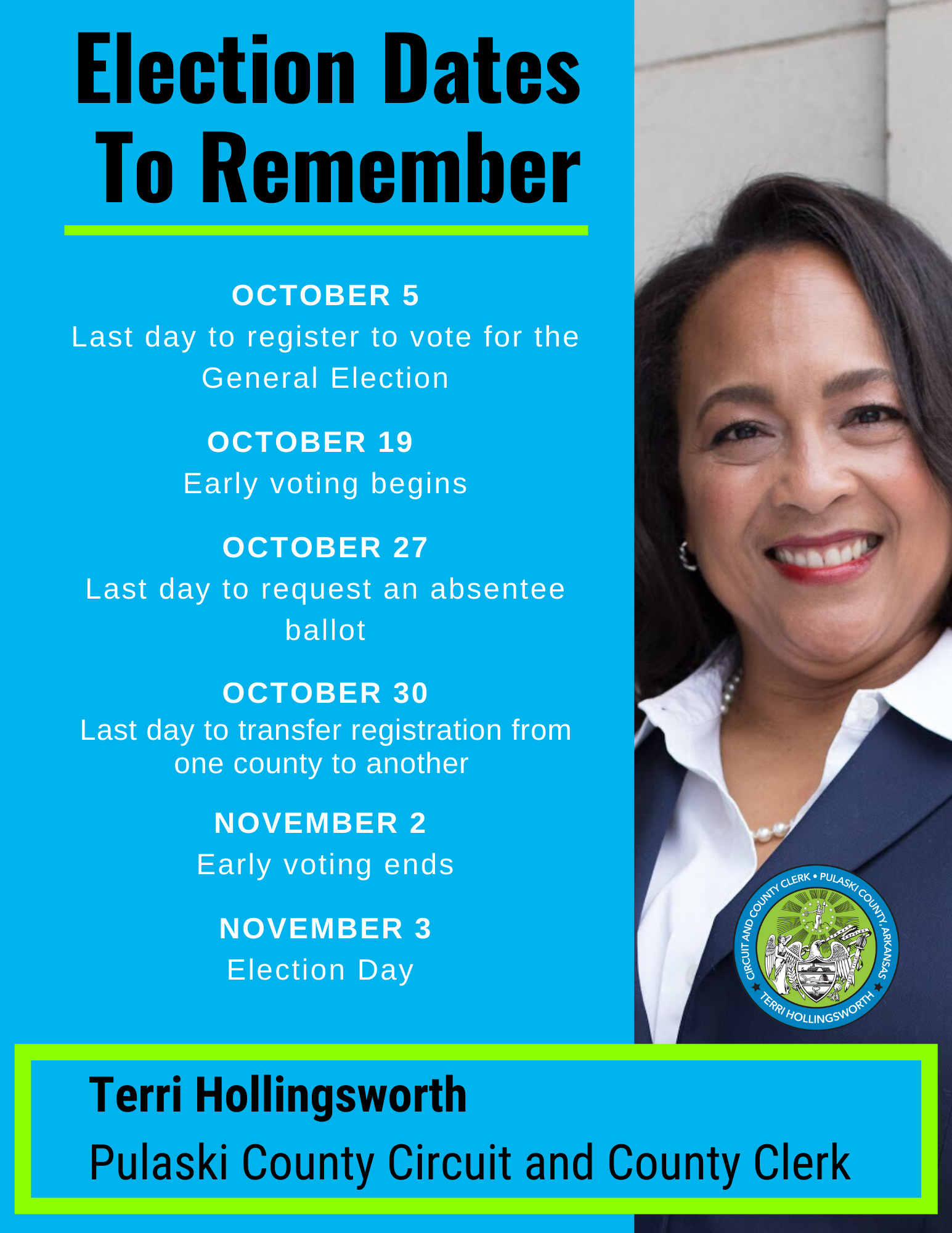 Voter Registration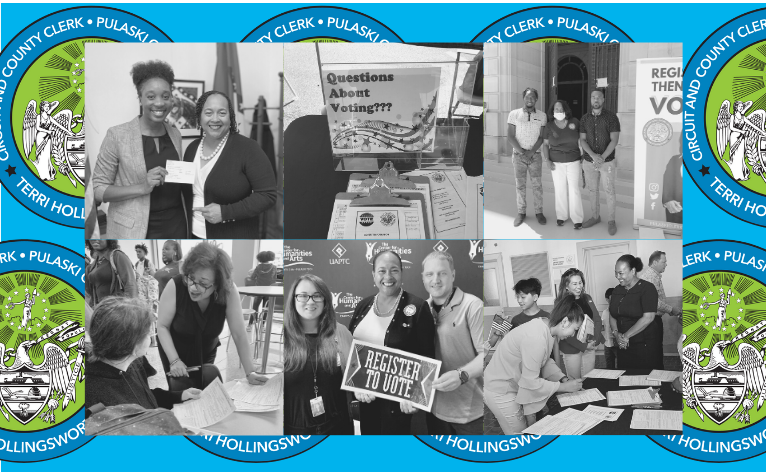 Contact
(501) 340-8336 or vrcr@pulaskiclerk.com
Check Your Voter Registration >
2019 Registered Voter Notifications (NVRA)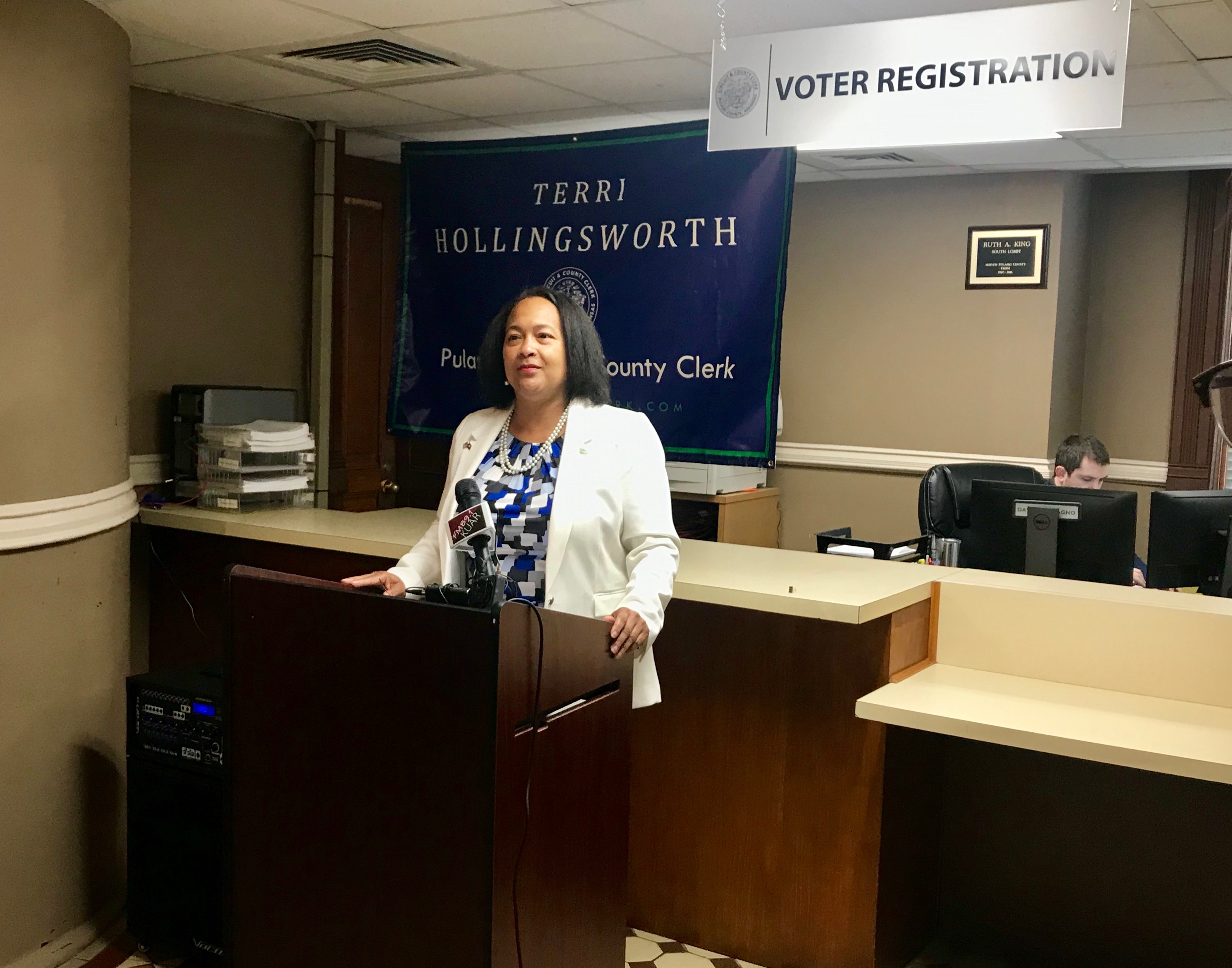 Pulaski County Clerk and Voter Registrar Terri Hollingsworth announced on April 25 2019 that the Voter Registration Department, in compliance with the National Voter Registration Act of 1993, has mailed notifications to 56,697 registered voters in the county. This number includes 52,497 confirmation cards and 4,000 cancellation cards. If you have received one of these cards, please respond. This is not junk mail. You may call the Voter Registration Department or fill out the return card and mail it in.
Information on the National Voter Registration Act 2019 outreach in Pulaski County
Frequently Asked Questions
If you have questions concerning Voter Registration, please refer to the FAQs section.
Charts
Forms
Notices
Candidate and Election Information