ELECTIONS
If you have any issues with your polling location, please contact the Pulaski County Election Commission:
Pulaski County Election Commission, 501 West Markham St., Ste. A, Little Rock, AR 72201 Phone 501-340-8383 Fax 501-340-6024 or PCEC@votepulaski.net
To check your voting location, please use the link below: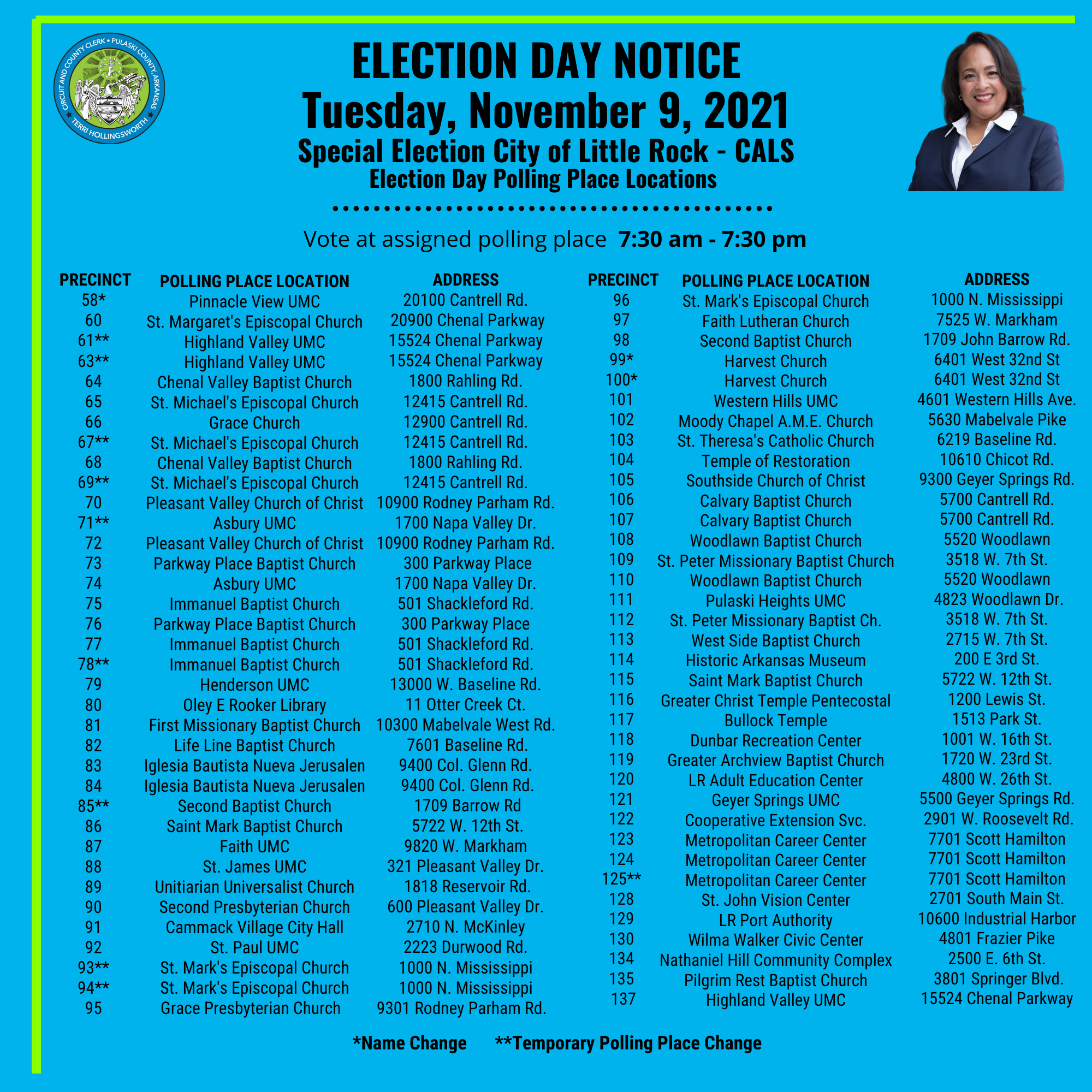 ---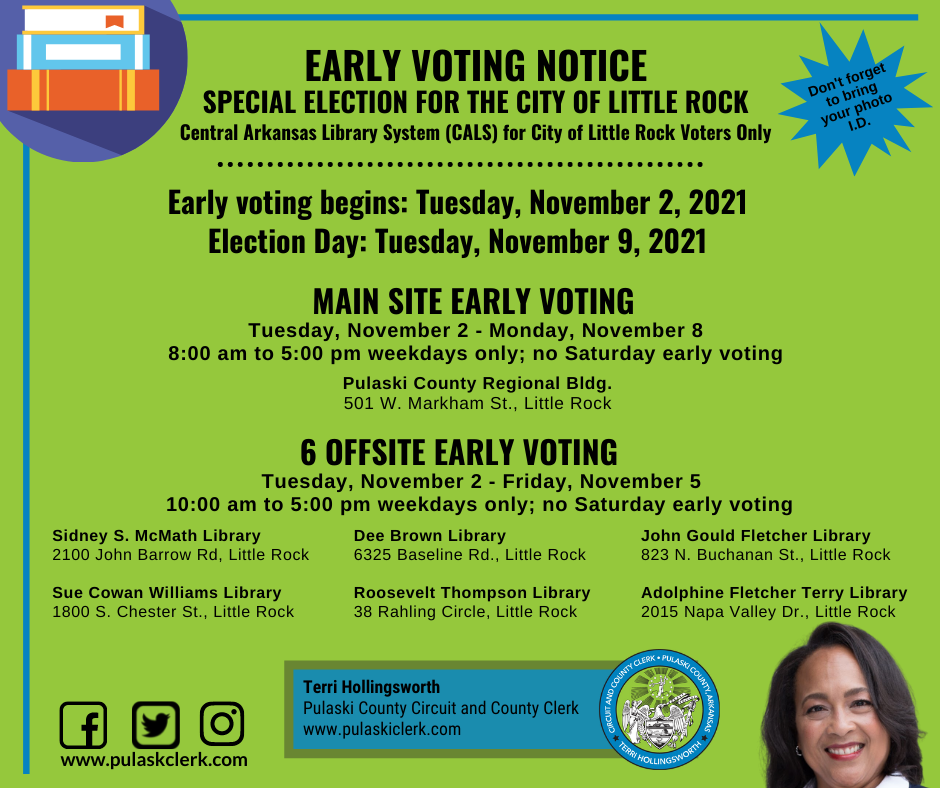 ---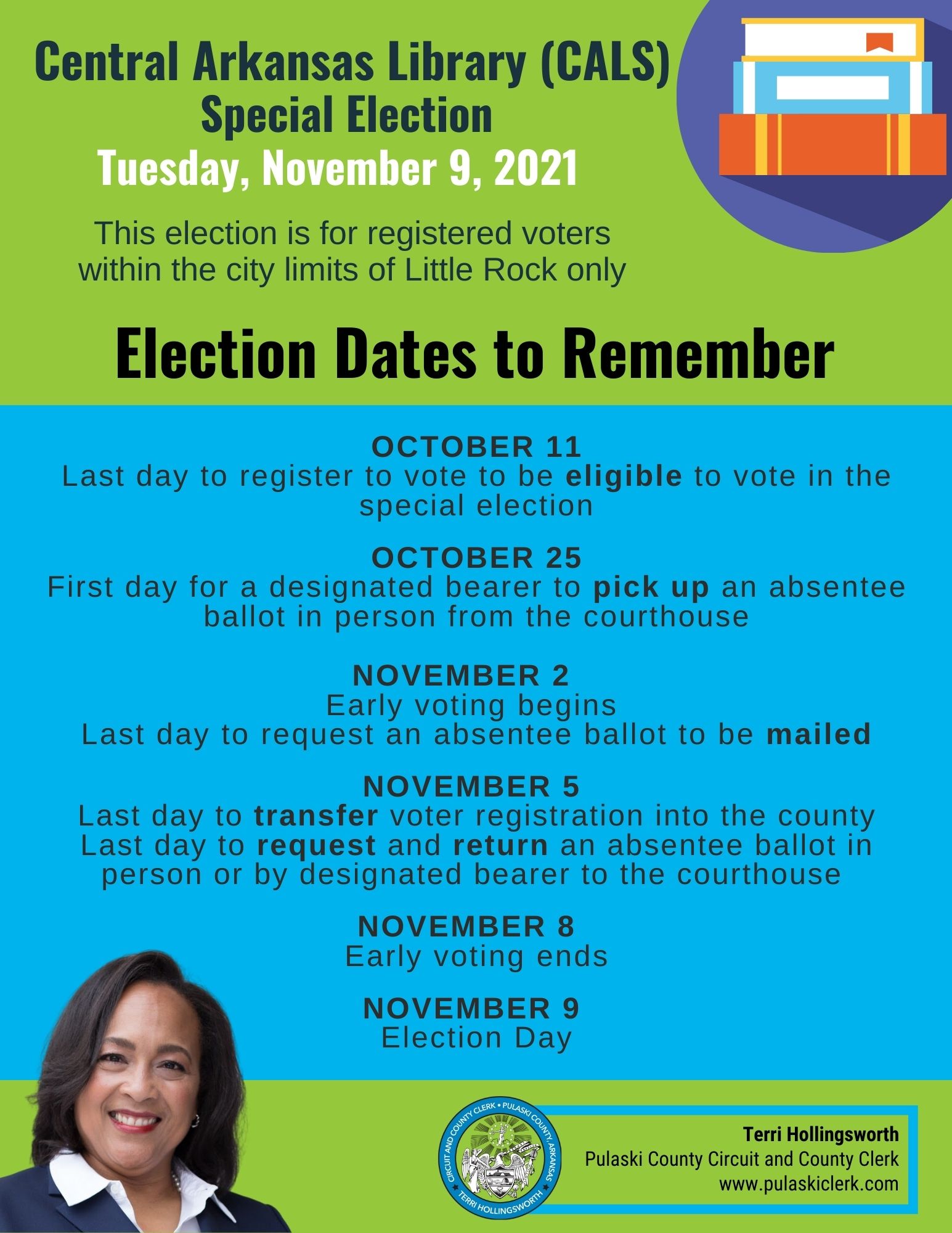 ---
2021 CANDIDATE FILING FORMS
2021 Secretary of State School Election Calendar
Voter Registration Application >
Check Your Voter Registration >
EXECUTIVE ORDER 20-44 BY GOVERNOR ASA HUTCHINSON
VOTER REGISTRATION TRAINING WORKSHOPS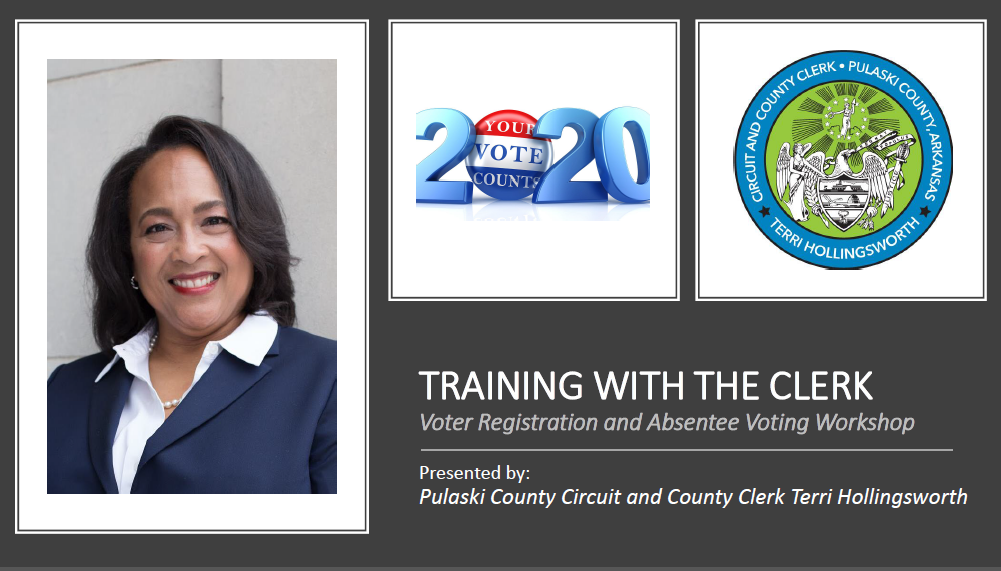 Clerk Terri Hollingsworth hosted two popular Trainings with the Clerk via Zoom in July 2020. Check the space below for future workshops as they are announced. If you have questions about voter registration, you may check your address and registration status here, refer to our Voter Registration page, or contact the Voter Registration Department for additional assistance by email or phone (501) 340-8336.