ELECTIONS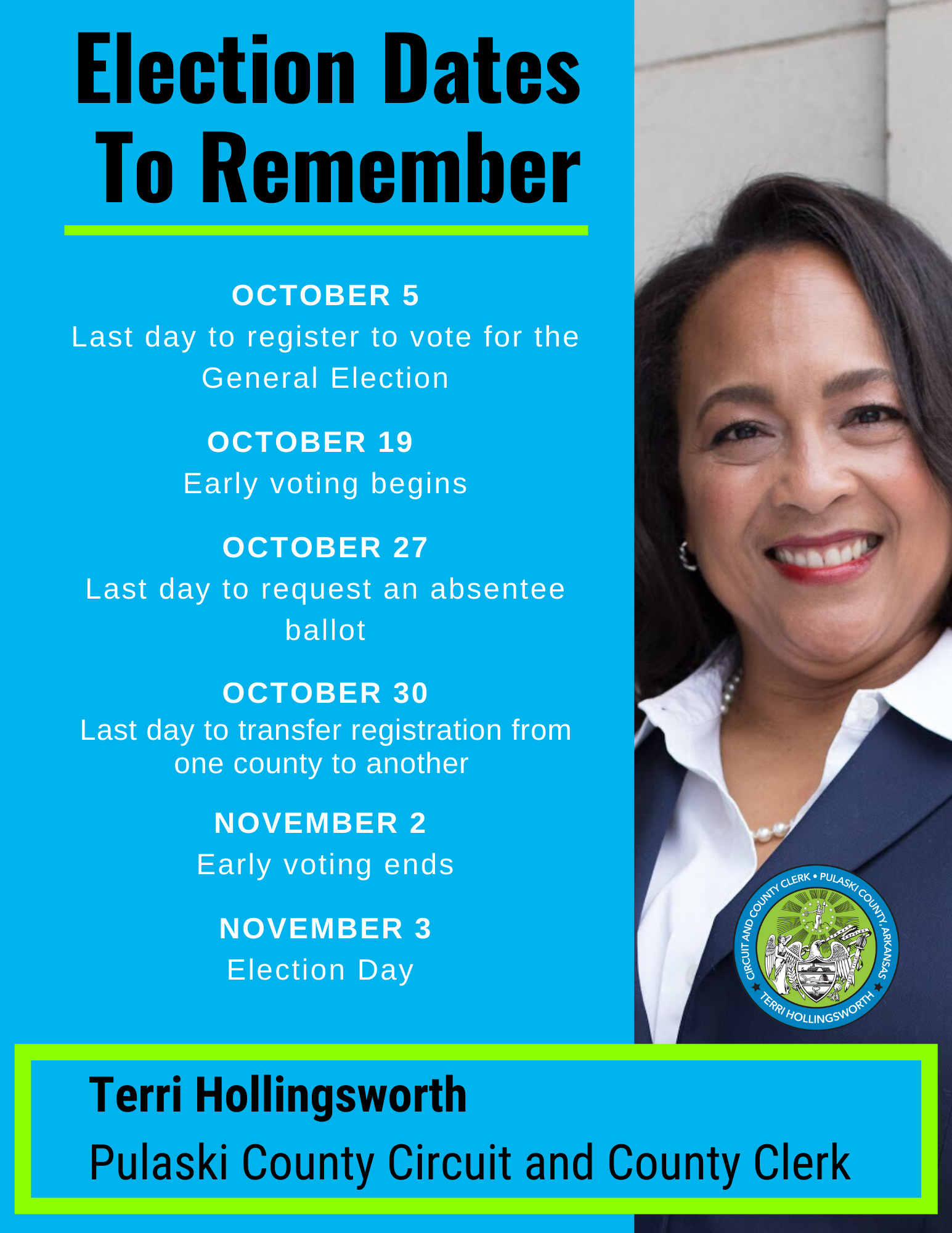 Check Your Voter Registration >
VOTER REGISTRATION TRAINING WORKSHOPS
Do you want to learn how to register to vote and apply for an absentee ballot? Do you want to be able to show your friends, family, or organization how to register? Join Terri Hollingsworth, Pulaski County Circuit and County Clerk for one of two training workshops on Zoom.
Pre-Registration is required.
To register click one of the buttons below of the date that works best for you.
For more information or questions please send us an email.