ELECTIONS
Voter Registration Application >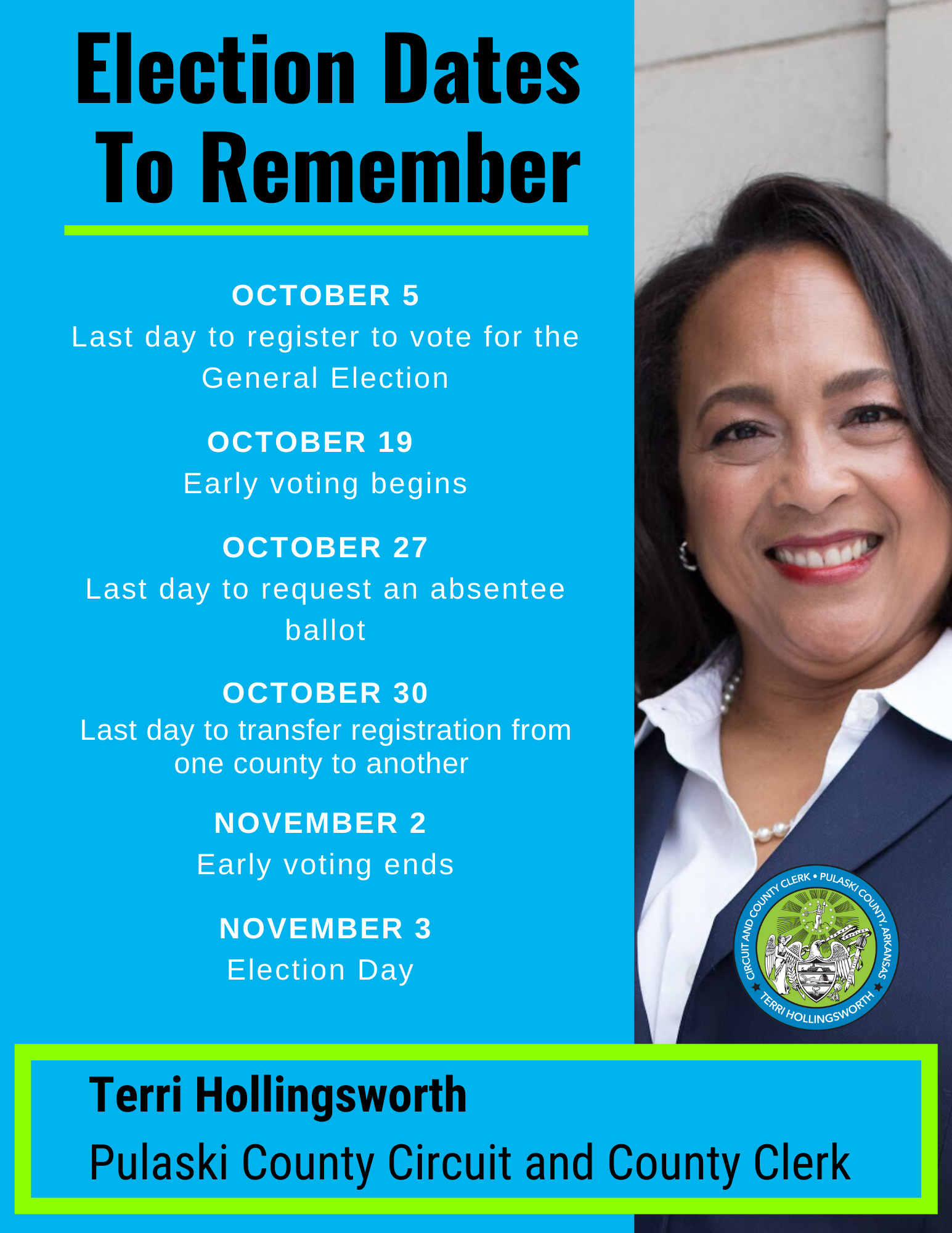 Check Your Voter Registration >
TRAINING WITH THE CLERK ON SEPTEMBER 15TH AND SEPTEMBER 23RD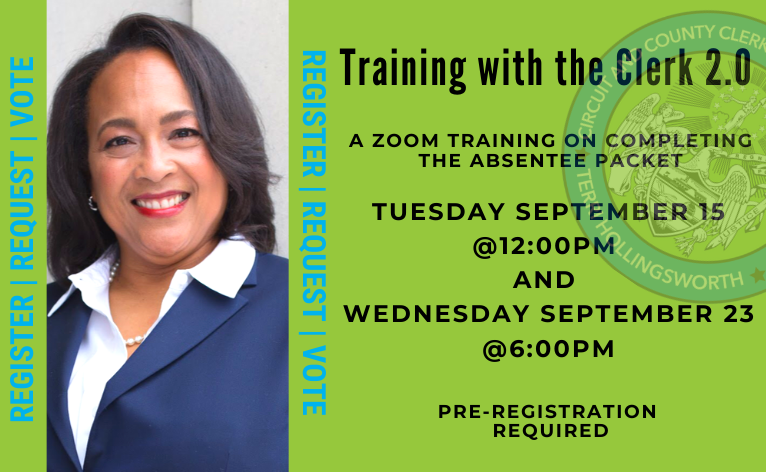 Clerk Terri Hollingsworth and staff will be hosting two training workshops for the public through Zoom on how to correctly complete the absentee packet and return to the county clerk's office. Register for the events on our Facebook Page.
EXECUTIVE ORDER 20-44 BY GOVERNOR ASA HUTCHINSON
2020 CANDIDATE FILING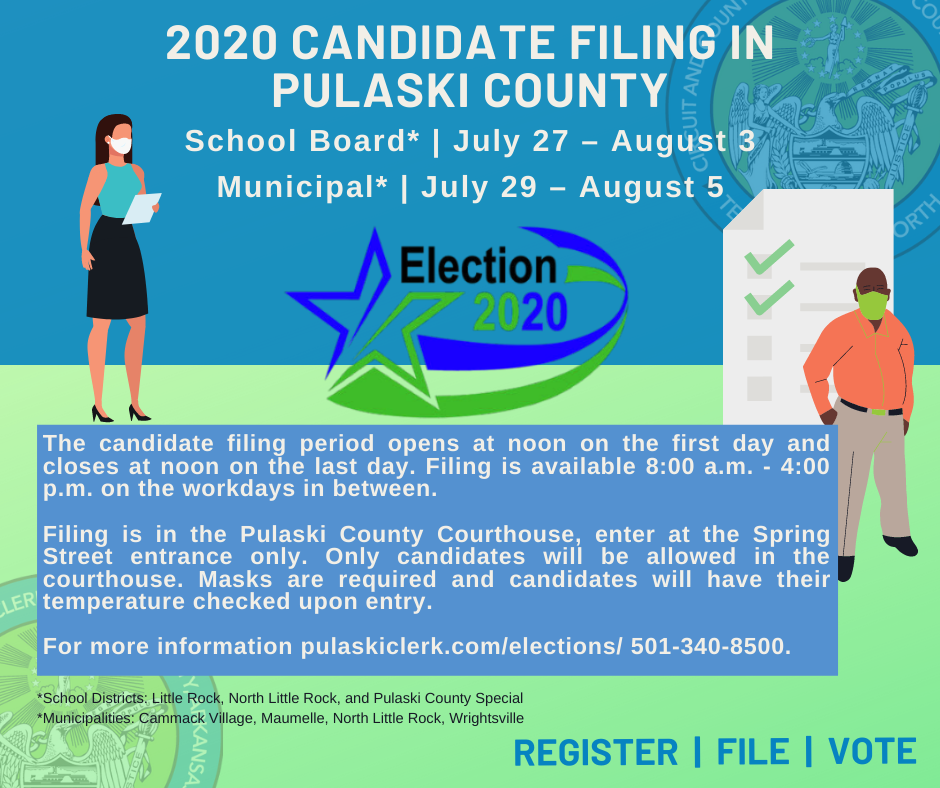 VOTER REGISTRATION TRAINING WORKSHOPS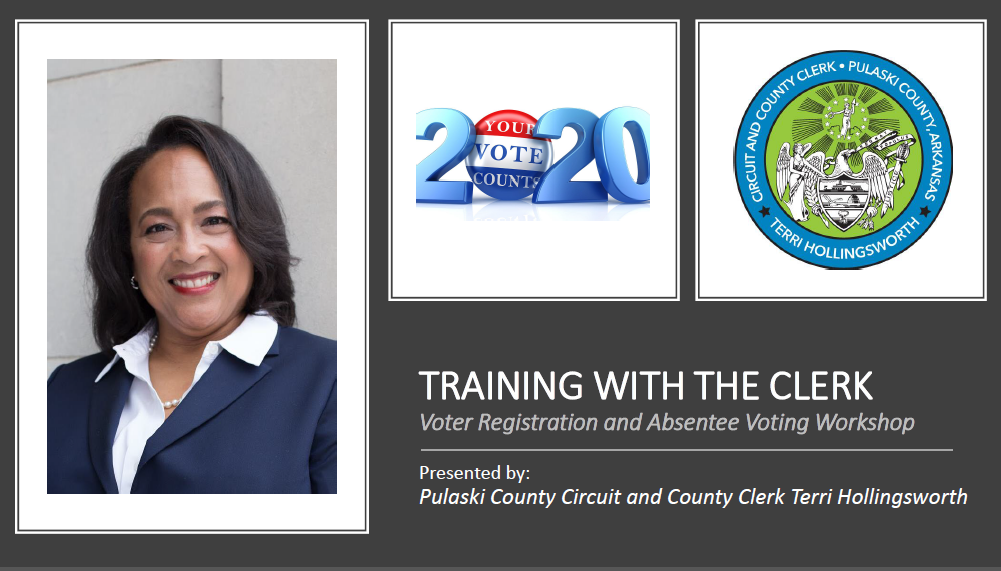 Clerk Terri Hollingsworth hosted two popular Trainings with the Clerk via Zoom in July 2020. Check the space below for future workshops as they are announced. If you have questions about voter registration, you may check your address and registration status here, refer to our Voter Registration page, or contact the Voter Registration Department for additional assistance by email or phone (501) 340-8336.